Programm
The IP Management education at CEIPI gives you the theoretical and practical knowledge about the application of IP Management in many areas, such as IP Strategy Development and IP Valuation. This will be your chance to boost your company's success with IP in the digital transformation.
The courses are online available, and you can book each topic depending on your specific needs. Taking all 8 courses gives you the opportunity to get the University Diploma on IP Management.
Hard Facts

| | |
| --- | --- |
| Language | English |
| Fee per Certificate | 900 Euro |
| START | 15.03, 15.06, 15.09 and 15.12 |
| Information | Timetable |
| Prerequisite | none |
| Target group | Employees of SMEs with or without IP knowledge |
| Degree | University Certificate of the University Strasbourg, CEIPI |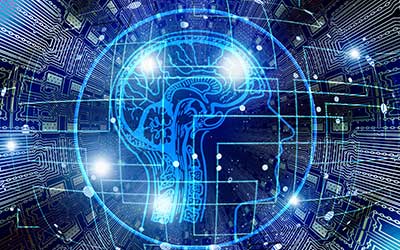 What is IP-Management?
Intellectual property (IP) has become a crucial factor and driving force in the knowledge-based economy. Especially for SMEs in the digital transformation, it is necessary to better understand the chances of IP and IP-Management. Watch the interview with Professor Alexander Wurzer (CEIPI) who explains the basic facts about IP-Strategy and IP Valuation and the chances for SMEs.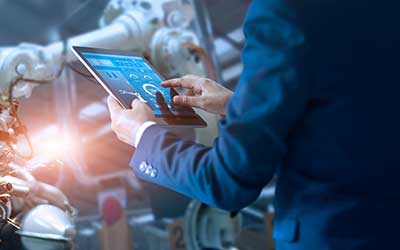 What are the main topics?
IP management can be broken down on 7 areas that are crucial for SMEs in the digitalization. Take a look at the article by Professor Alexander Wurzer (CEIPI) explaining the importance of these topics and learn which courses are suitable for you to master them yourself.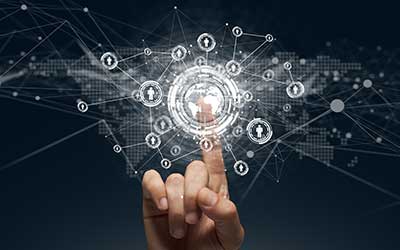 Why to learn at CEIPI?
CEIPI is the leading center of IP education in Europe. Its IP Management education is supported with case studies from medium-sized European industrial companies as best practice examples. To get an insight on the distance learning education watch the webinar on the 7th May 2020 hosted by our partner at the European IP Helpdesk.
Lead your business to sucess in digitization with CEIPI IP-Management education

Intellectual property has become a crucial factor and driving force in the knowledge-based economy. Due to digitization, Industry 4.0, artificial intelligence and the digital transformation of business eco-systems, the economic development and competitiveness of companies depends more and more on the generation and exploitation of their knowledge. Intellectual property can convert investment in competitive advantages into economic benefits.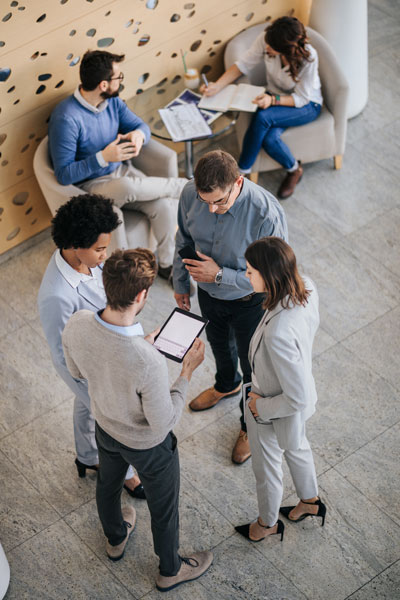 Thus, IP-based appropriation strategies form the basis of creating value and beneficial competitive positions for companies to achieve sustainable success with business models and innovation activities.
Through industry case studies directly from successful businesses of the European industry, the IP-Management education at CEIPI highlights best practice examples. As only the combination of economic, legal, and technological knowledge and skill fosters the competitive edge of companies in a knowledge-based economy, our IP-Management education uses a holistic approach to provide optimized strategies, which essentially contribute to the creation of value in a company. All programs combine legal, economic, and management sciences, and include lectures from leading scholars in the field of IP Law and Management. The ultimate objective of the course is to qualify experienced IP professionals as practically skilled IP managers, with sound knowledge on value creation in the knowledge-based economy.
The IP-Management program at CEIPI is by far the most successful executive management program in IP in Europe. Management education must change the direction of business practice. Since 2005, CEIPI has offered a comprehensive IP Management education, for which it develops case studies with C-Level executives and heads of IP from industry to prove the success of its methods, skills and knowledge. The participants of the program come from industry, private practice, and institutions from around the globe. We focus on strategic challenges of businesses, concrete implementation and success controlling. Whether our participants are managers from industry, entrepreneurs, start-up fellows or representatives from institutions, we create a unique learning experience for them with integrated legal, economic, and management knowledge and skills, enabling them to come to meaningful decisions.
The IP-Management education at CEIPI is modular, ranging from University Certificates, over the University Diploma Intellectual Property Business Administration (DU IPBA), the Master of Intellectual Property Law and Management (MIPLM, Master (II), LLM) to the PhD in IP management. Each University Certificate has independent content and can be taken standalone in a distance learning course. Taking all eight University Certificate courses together grants after a successful exam the full University Diploma. The MIPLM focuses on case study work, with examples from successful industries and intense in-class lectures at CEIPI, providing the students with prevailing knowledge from the industry as it happens. Excellent students finishing the MIPLM with a master's thesis have the opportunity to obtain a PhD in IP-Management at CEIPI.
Any questions? Contact us!
[top]